.
Discover Modern Square Dancing
Welcome! You're Going To Love It!
.
St James - St Leo, CAC*
& Sandpipers Square Dance Club
.


Casual Attire
.
Enjoy a fun evening of social recreation and fellowship while learning some basics of Modern Western Square Dancing. All invited!
.

All Invited - New Dancers, Parishioners, Family, Friends, General Public
.
Scheduled at 6:00 PM at St James Parish Hall on every monthly 4th Saturday unless otherwise indicated:
Begins 4th Saturday, June 24, 2023
The July event will be on 3rd Saturday, July 15, instead of July 22.
August event will again be on 4th Saturday, August 26.
Your instructor is the caller for the Sandpipers square dance to follow later that evening.
.

Partner Not Required
.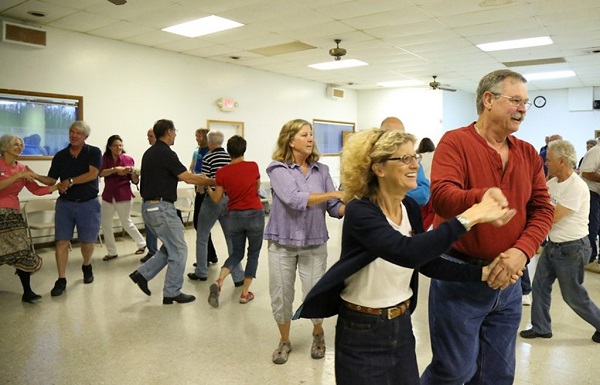 .

Fun Recreation

Meet New Friends
.
Schedule
6:00 - 7:00 PM is DANCE TIME! HAVE FUN!
7:00 PM and ON: Socialize with and watch experienced dancers. Come join in on this fun, recreational and interactive time.
.


Refreshments
.
Location & Map

St James Parish Hall
Solana Beach, CA 92075
.

Lively Group Activity
.
Information
Sandpipers: Christine at 310-710-7530
Nancy at: nancy@sandiegocac.org
.

Dance Experience Not Needed